Tradition since 1903
Founded as a typewriter company in 1903, the Olympia group was restructured as a result of the development of information technology and the information technology division was sold.In 1997, the distribution rights and licences for Germany were transferred to the distribution partner Prygoda for use.It founded Olympia Business Systems Vertriebs GmbH, continued the office equipment business and expanded sales in Europe, the Middle East and North Africa in mid-2003. In 2008, the IT accessories and consumer electronics business segments were launched.

Products for clever people
GENIE GmbH & Co. KG has been a reliable partner to retailers since it was founded in 1986 by Christian Gerth in Wiesbaden. Thanks to continuous product upgrades and constant expansion of the product range, the company has a firm place in the stationery sector (paper, office and writing materials). GENIE was registered as a trademark in 2016 and is synonymous with high-quality items at fair prices in the office, school and household sectors. The office in Hong Kong ensures high quality standards and timely shipping of goods.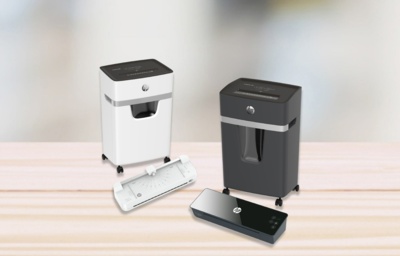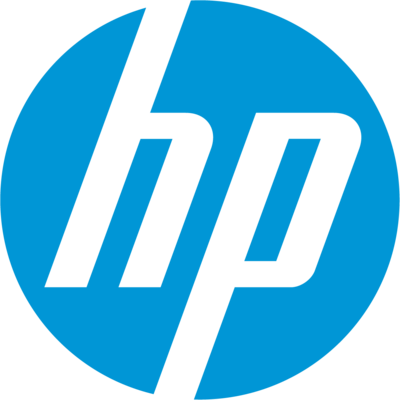 The new HP product world
Thanks to the licensing agreement with HP, we have been offering an exclusive HP product range since January 2021. Whether it's an open-plan office or home office, HP offers a wide range of powerful and reliable shredders and laminators. They meet the requirements for productivity and security – both at home and in the office. Laminating films and care products for shredders round off the high-quality portfolio. Since November 2021, we have also been an authorised distributor of HP Smart Projectors, which we sell in the DACH region.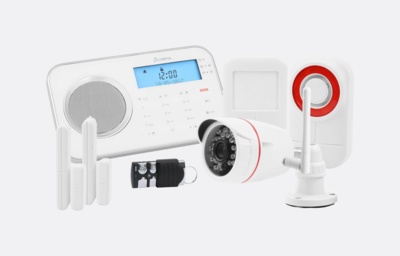 Alarm systems
Olympic alarm systems are there to help when innovative technologies and security are required. We know what matters and secure access to your home, which is worth protecting. And we do that every day – intelligently and with maximum perfection. Since 2012, we have been continuously pursuing this goal and are the driving force behind the shift towards a more secure future. In terms of alarm systems, Olympia is already in its fourth generation and strives to reach a unifying goal: "We want you to feel comfortable and completely safe."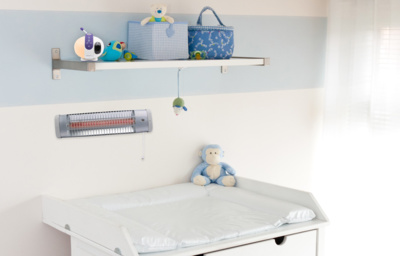 Everything you need for your baby
Previously known under the brand Hartig + Helling, or H+H for short, we switched the entire product portfolio of baby equipment to the babyruf brand in the first quarter of 2020. Since the brand relaunch, we have been constantly improving and expanding the range and striving to offer you everything a parent's heart desires with this brand and to prepare you in the best possible way. The new design language takes the brand into a new era and makes it modern and unique. The timeless, neutral and modern design is combined with functionality.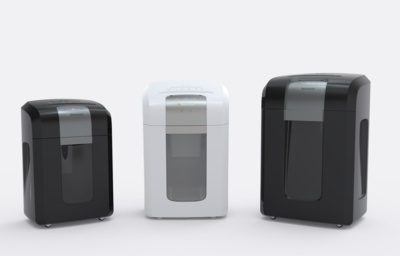 Robust shredders
bonsaii is a brand of Bonsen Electronic Ltd., which was founded in March 2005 on the basis of a German-Chinese cooperation. Bonsen is constantly developing customer-focused products and has become one of the largest suppliers of shredders and office equipment in China. The devices are designed in cooperation with universities, international inventors and an experienced research and development department. Product development and quality controls are carried out in accordance with ISO standard 9001 in order to produce reliable and robust products.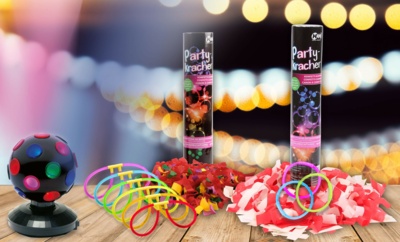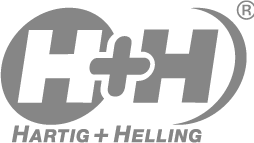 Your party will be a blast
The H+H brand was acquired by GO Europe GmbH, then Olympia Business Systems Vertriebs GmbH, in the second quarter of 2012. The entire range of party and effect lighting was kept the same and it retained its recognition value. The extensive product portfolio of party items is constantly growing thanks to continuous further development and makes every event shine. The H+H brand is known in Germany, Austria and Switzerland as a market leader in party and effect lighting. A large selection of confetti cannons complete the range.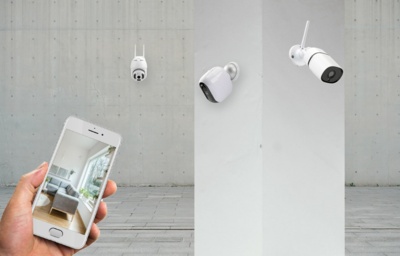 Your smart home solutions
IOIO emerged from a brand relaunch and will soon offer you innovative smart home solutions with a Tuya app control system. For the brand launch, three outdoor IP cameras have been available in stores since fall 2022. They can be operated with all Tuya-compatible smart home systems, such as Amazon Alexa and Google Home. More product information, datasheets, user manuals and product images are available for download on our website.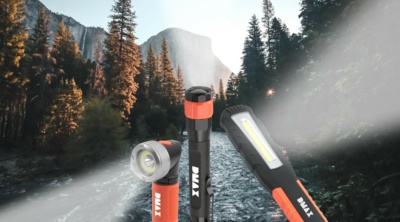 Shedding light on the dark
Our licensing agreement with DMAX has given us the opportunity to distribute an exclusive range of DMAX lights. We are pleased to offer a total of ten different high-performance torches. In addition to work lights and headlamps with various designs, a high-quality windproof lighter featuring arc technology and a torch set with various attachments round off the innovative range. The robust DMAX lights are the perfect companion for outdoor use.
Want to find out more about us? In our portrait, you can find out everything there is to know about the foundation of the company and our history.
You can find our press releases and learn about the latest developments at GO Europe GmbH in our press section.