Your reliable partner for office technology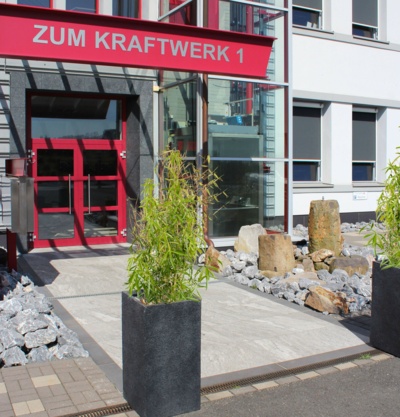 Our brand world
With our core brands Olympia and GENIE, we offer you an extensive range of office technology and office equipment products. Besides alarm systems, our portfolio is rounded off by baby supply products, party accessories, insect repellent and smart home solutions. We also successfully produce several own brands internationally and act as a licensee for well-known brands such as HP and DMAX. In 2020, we signed a licensing agreement for shredders and laminators with HP. Take a closer look at our diverse brand world:
With Olympia, we offer you office products such as shredders, binders and typewriters, as well as money counting and testing devices, cash registers and telecommunications products.
Here you will find everything you need for your desk. The range includes writing materials and magnifiers, desk and pocket calculators, shredders, laminators, as well as cutters and binders.
Under the HP brand, we offer a wide range of professional and very high-quality shredders, laminators and projectors. Care products and laminating foils round off the range.
ProHome is Olympia's latest alarm system that combines all the features of our wireless alarm system with the exciting new capabilities of a Smart Home.
babyruf offers you everything a parent's heart desires. Products range from audio baby monitors to baby cameras and radiant heaters to products for food preparation and ensure that you are perfectly prepared.
bonsaii shredders are designed for the really big jobs. With an uninterrupted operating time of up to 4 hours, they shred sensitive documents in seconds.
Under Hartig + Helling, we not only sell party items, such as disco balls, glow sticks and confetti cannons, but also insect repellent products, including fly whisks and insect vacuums.
When it comes to your smart home, IOIO has got you covered. In addition to a wide range of IP cameras, we also offer the relevant apps for your smartphone under this brand.
DMAX's torches shed light on the dark! In addition to high-quality torches and headlamps, the range also includes work lights and arc lighters.
We are the result of the merger between the traditional companies GENIE GmbH & Co KG and Olympia Business Systems Vertriebs GmbH in 2019 and our headquarters are located in Hattingen.
Press and news
We always keep you up to date and inform you about all the latest developments at GO Europe GmbH in our press releases and news.
You can find us at booth J-6 at Scofex in Johannesburg from May 25-27!
GO Europe is a new member of the PBS brand association.