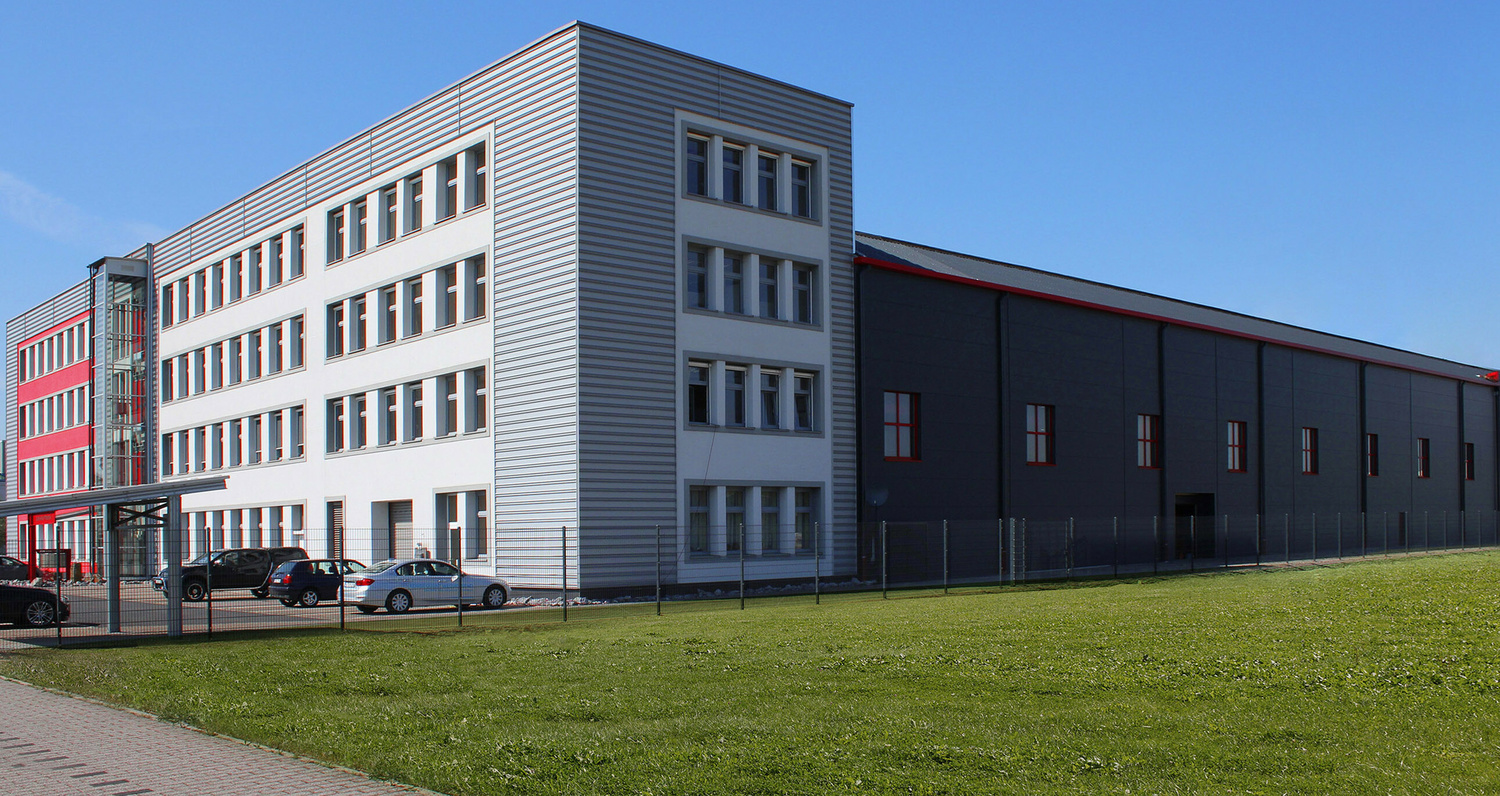 This is us
We, GO Europe GmbH, emerged on 1 March 2019 from the merger of the traditional companies GENIE GmbH & Co. KG and Olympia Business Systems Vertriebs GmbH and employ around 70 people. As a supplier of office technology based in Hattingen in the Ruhr region, we develop and sell products and accessories from the office, telecommunications, security, multimedia, consumer electronics, cash register systems and baby equipment sectors.
We are proud to call ourselves as one of a leading supplier of paper, office and writing material (stationery) products. The products in our portfolio include everything from basic models to high-end products and are distributed by international office retailers in Europe, the Middle East and Africa, or the EMEA region for short. Our products are also offered in the non-food range of leading department stores as well as in online retail.
Olympia Business Systems Vertriebs GmbH can trace its roots back to 1903. The following timeline illustrates the history of GO Europe GmbH, GENIE GmbH & Co KG and Olympia Business Systems Vertriebs GmbH in chronological order:
2021 - GO Europe
GO Europe has secured the exclusive distribution rights for HP shredders and laminators and signed the licensing agreement with HP Inc. for the EMEA region. The first models have been on sale since January 2021.
2019 - GO Europe
GENIE GmbH & Co. KG acquires a stake in Olympia Business Systems Vertriebs GmbH and the leading suppliers of stationery products merge to form GO Europe GmbH. The company, managed by Christian Gerth and Heinz Prygoda, is now based in Hattingen.
2016 - GENIE
Dieter Gerth Industrieagentur is renamed GENIE GmbH & Co. KG. GENIE is registered as a trademark and the headquarters with the warehouse and administration department are located in Wiesbaden. This location has remained a branch of GO Europe GmbH to this day.
2012 - Olympia
Olympia Business Vertriebs GmbH acquires the H+H and IOIO brands. The full portfolio of a market leader in party and effect lighting will remain in place and the well-known products will continue to be offered on the market.
2005 - Gerth Ltd.
Foundation of Gerth Ltd. in Hong Kong. This location still assists us with procurement, quality and export assurance to this day. The production processes are supervised, our high quality standards are safeguarded and timely shipment of goods is guaranteed.
1997 - Olympia
Restructuring of the German sales organisation and transfer of sales rights for Germany to the newly founded Olympia Business Systems Vertriebs GmbH (OBS) in Hattingen. Entrepreneur Heinz Prygoda is the owner of this financially independent company.
1986 - GENIE
Dieter Gerth Industrieagentur was founded in Wiesbaden, which later became the well-known GENIE GmbH. The core business encompassed the production and trade of products from the paper, office and writing material sectors.
1948 - Olympia
Production started following World War II in Wilhelmshaven under the name Olympia Werke AG and grew in size to 20,000 employees, 1 billion DM in turnover and 17 subsidiaries producing over 1 million typewriters per year.
1903 - Olympia
Foundation of Union Schreibmaschinengesellschaft mbH Berlin, which was part of the AEG Group. Mass production of the first MIGNON index typewriter launched. Various relocations and name changes of the company followed in subsequent years.
Take a look at our brand world and find out what products the individual brands have to offer.
You can find our press releases and learn about the latest developments at GO Europe GmbH in our press section.